The Christmas tree is an integral part of Christmas celebrations all over the world. Irrespective of whether it is a stunning artificial tree or a real fir beauty, this iconic Christmas symbol looks incomplete without pretty ornaments.  Christmas tree decorations are trimmings that bring the holiday spirit of Christmas alive. From glittering baubles to adorable clay figurines, tinsel, and even felted wool ornaments, there is a wide variety of Christmas tree decorations to choose from.  Here are the most popular Christmas tree decorations to add to your collection this upcoming holiday season.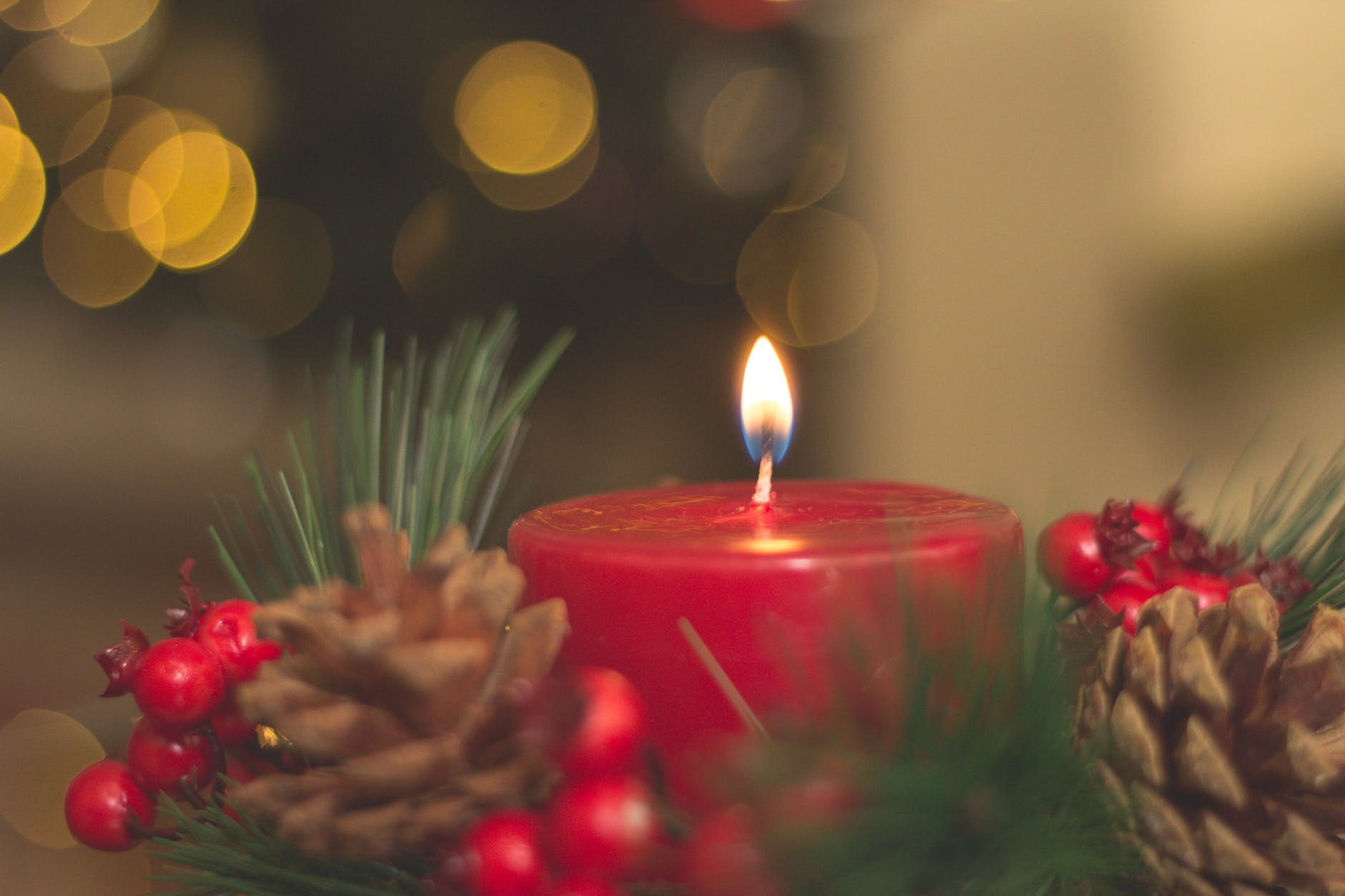 Candle lights
Sweeping golden ribbons with twinkling lights, delicate fairy lights, and layered tree lights are all suitable choices to dress up a Christmas tree. However, the delicate flicker of candle lights is unusually attractive as it imparts and old-fashioned charm to Christmas trees. These traditional ornaments will add a soft glow to your holiday setting. Choose a modern LED version of candles to avoid a fire hazard.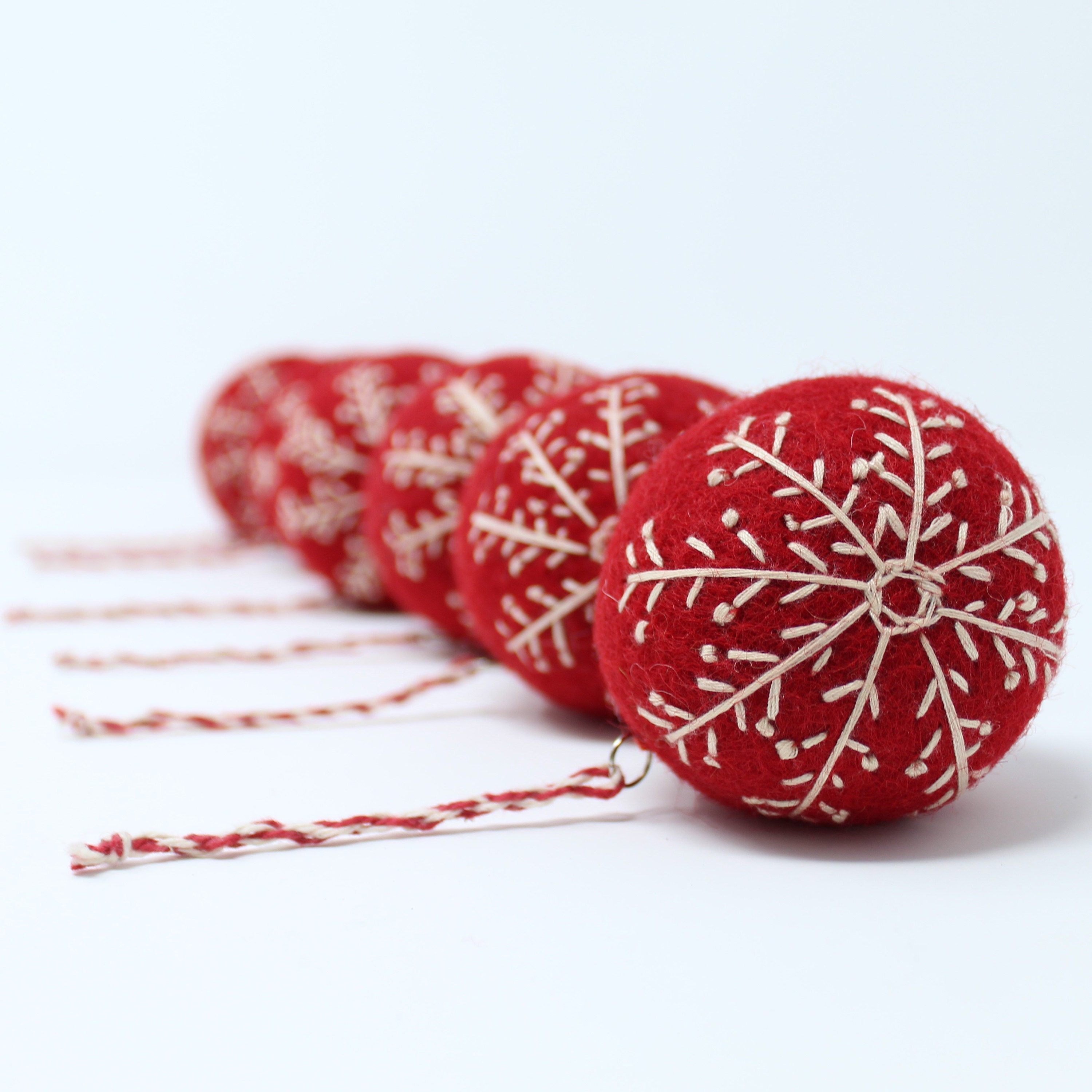 Snow-theme ornaments
Even if it never snows for Christmas where you live, you can create a beautiful wintry wonderland setting at home to trigger nostalgic memories. All you need is a flocked Christmas tree and beautiful snow-themed ornaments and décor. Felt snowman Christmas tree ornaments are an adorable addition, especially to flocked Christmas trees. Celebrate your love for snow by adding felted snowmen, snowflakes, woolen balls, Santa-theme ornaments and mitten accents to your Christmas tree and holiday decor.
Farmhouse inspired decorations
With rustic, countryside-inspired ornaments and décor appearing everywhere, the farmhouse theme is a favorite for this upcoming Christmas. Go all the way with the fabulous theme by adding burlap ribbon, pinecones and plaid ornaments for your Christmas tree decorations. Or keep it subtle with plaid baubles and few pinecones amongst the rest of your tree decoration ornaments. Plaid stockings are another way to swing the trend without overdoing it.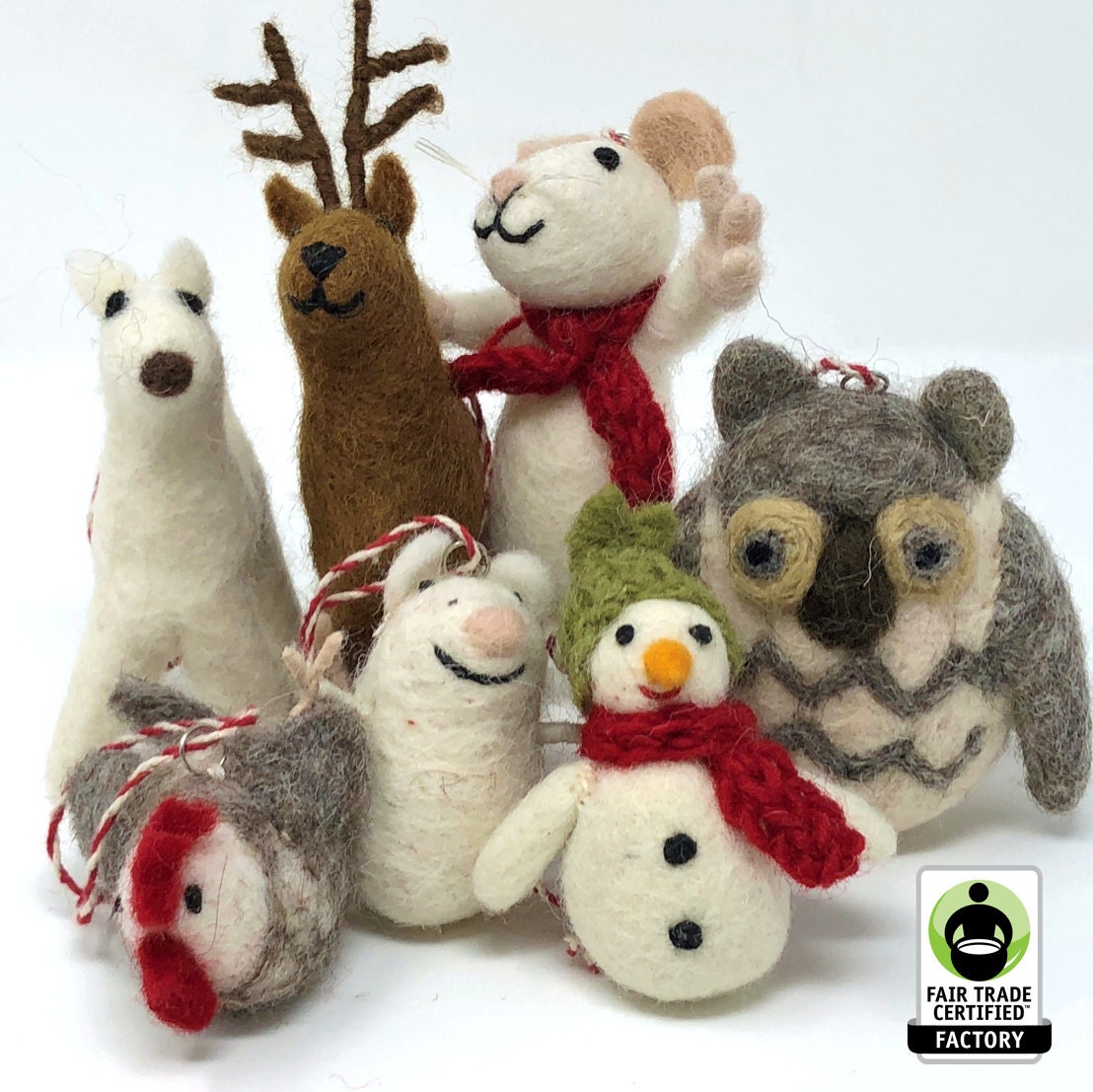 Animal ornaments 
Reindeer have always been a staple on the Christmas scene. However, Rudolph seems to have some company from other woodland and farmyard friends this year. Animal figures are always a favorite with children. So, if you are a family with children, you will love the pickings. Look out for reindeer, bears, mice, embellished elephants, woolen alpacas, and even wise old owls to add more character to your Christmas decorations. Felt wool animal models are a great choice to create a playful, but pleasant holiday scene.
Traditional felted wool ornaments
If you are looking for timeless choices, keep it classic with ornaments that never go out of style. After all, classic always scores. Decorate your tree with traditional felted wool Christmas tree decorations in classic shapes and designs like stars, hearts and balls, presents and angels for authentic charm. Felt wool ornaments at Farmer Soul made from 100% organic wool are sustainable, beautiful and available at amazing prices. Browse through our Christmas tree decorations collections to pick your favorites. You can not only find wonderful gifts for loved ones but also add beautiful pieces to your collection of Christmas tree decorations.