Did you know that the first Christmas tree was placed outdoors? 
Historic records suggest that the first-ever Christmas tree was set up during the Renaissance of Germany in the early 16th century. This tree was placed in the Cathedral of Strasburg in 1539 by the German Lutherans. 
Thus, the tradition of setting up a decorated tree in the middle of the market square came into existence.
According to the notes of famous historian Balthasar Russow, a fir tree would be set up in the center of town. Young men and women sang and danced around this tree and later set it ablaze.  Even today, many towns and villages have their own marketplace Christmas trees. But it was in 1605 that a tree decorated with fruits like apples and dates as well as paper flowers and pretzels was brought indoors. As the Christmas tree made its way into homes, ideas to "deck the halls" with different types of Christmas decorations indoor also began. 
Today, Christmas decorations indoor aren't restricted to just the tree. 
The entire house is adorned with festive ornaments of different types that bring the spirit of Christmas alive. Copious amounts of lights in different shapes, sizes, and colors add brightness to the wintry scene in every house. Traditional decorations like tinsel, Christmas ornaments, and baubles as well as modern decorations like statement stars and geometric models are used generously.
The Christmas stocking is also an all-time favorite decoration. Christmas decorations are not complete without cute Christmas stockings beside the fireplace. Many families even engrave stockings with each family member's name, so Santa knows which one belongs to whom.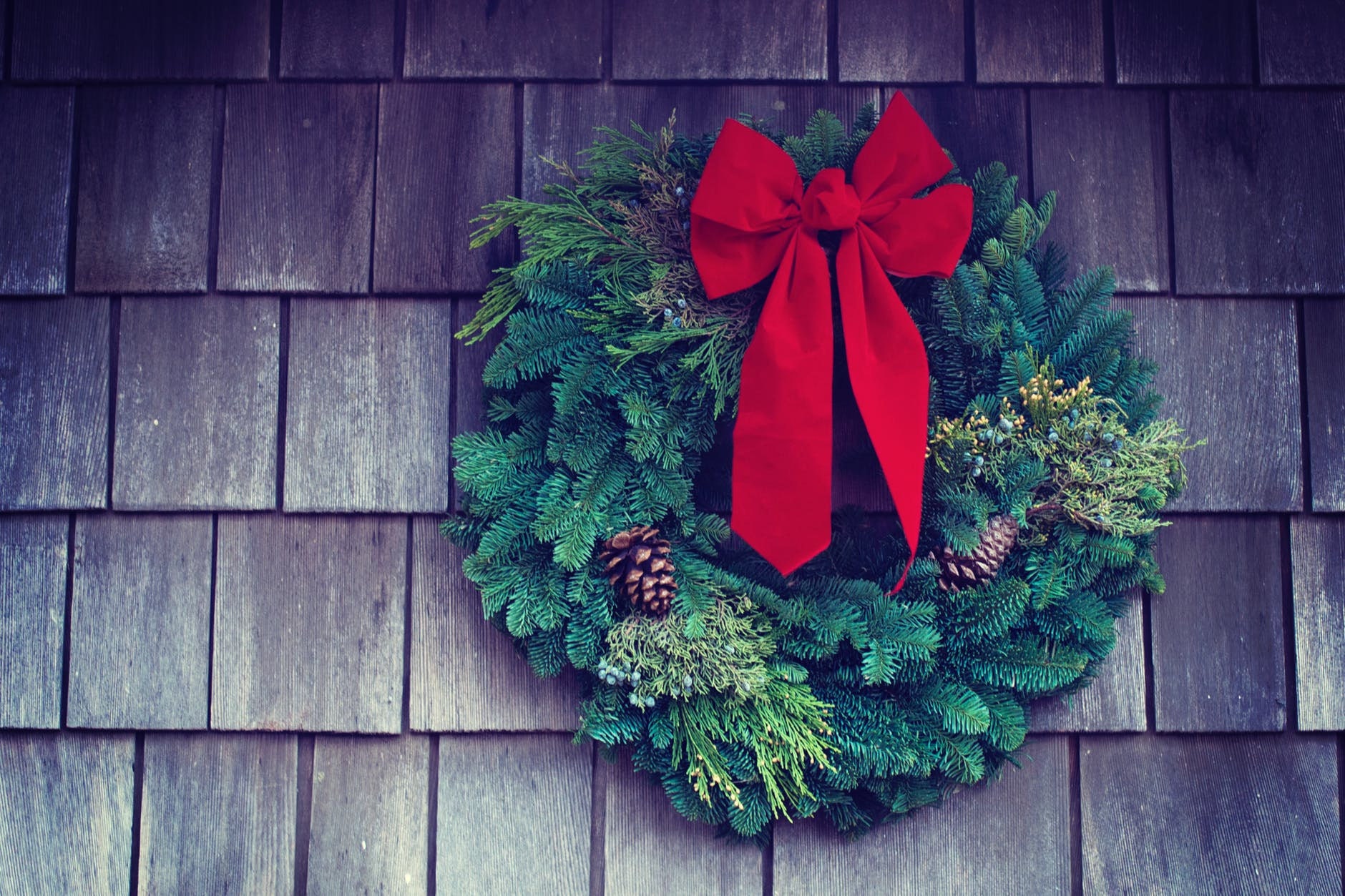 Holly is another very popular Christmas decoration indoor item. Branches of holly with bright red berries are commonly used in boughs that are hung over pedestals, doors and even on table and mantlepiece surfaces.  
Christmas wreaths are the other indispensable type of Christmas decorations. Wreaths are not only hung on the main door but are also used as decorative pieces to add Christmas vibes to any space. The origin of the Christmas wreath has many interpretations. Some Christians believe that it represents the crown of thorns worn by Jesus. Others believe that it symbolizes victory, as this concept is linked to the Romans who hung wreaths on their door whenever they emerged victorious in battle. Nonetheless, wreaths continue to be popular with the public and take on interesting forms each year.  
Over the years, Christmas decorations indoor options have only grown in variety. With most of these home decorations largely unregulated, you will also come across décor and ornaments made from cheap plastic and toxic chemicals. Till the time there are thorough regulations in place, it is up to the consumer to choose safe and sustainable holiday decorations with no health concerns and low carbon footprints.  
Find sustainable and meaningful artisan-quality Christmas decorations at Farmer Soul. All our products are ethically sourced and created using socially and environmentally responsible manufacturing processes. Choose your Christmas ornaments from our collection and ensure your upcoming holiday is green and clean.